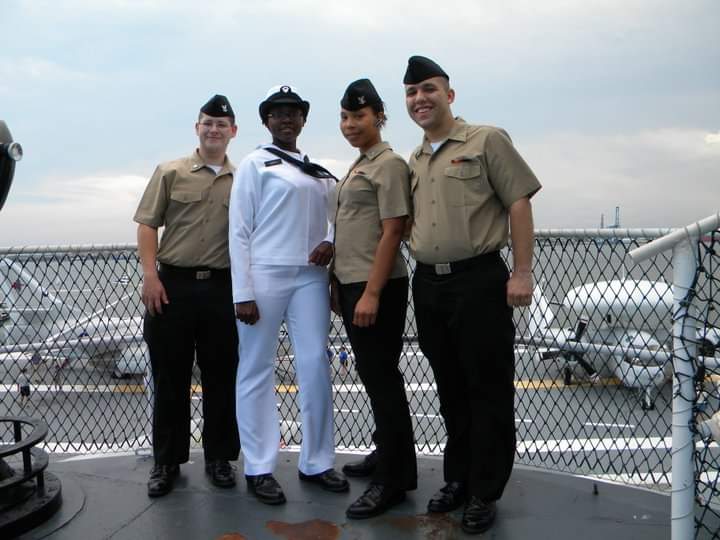 This is a recurring column that highlights new VFW Post 3063 members. Comrade Shennae Curtis joined in October 2020 and volunteered to be the Post 3063 Historian.

What motivated you to join the VFW? After seeing so many of my compatriots struggle as they got out to find purpose and meaning in their lives I realized that what I really wanted was a community. One of the things that is hard to find in civilian life but was easy when I was in the military is finding a network of people all trying to achieve the same positive goal. While the time has passed for me to be on active duty, the VFW is a way to still support both my country and the people that protected it.

What is your military background? In the Navy I was a nuclear Electrician's Mate. We worked long hours, in the depths of a ship, with little in the way of sunlight or communication to the outside. It was difficult, but by bonding together we managed to make the most of it. Some of the strongest bonds that I've made in my life were in the service, and I carry them to this day.

Civilian job, education, family, hobbies, or anything else you'd like to tell us about yourself? Now I've taken a much less stressful position as a Field Service Engineer for a lighting control company and spend my off hours pursuing my education or reading.

What do you hope to achieve being a member of the VFW? As Post historian I hope to catalog all the stories that Post 3063 holds. I would like to capture all the memories that we have and preserve them so that new members can see all that we've accomplished and all that we've experienced. If you would like your stories put to record, please reach out to me: [email protected].