We welcome all qualified veterans to join Ballard Eagleson VFW Post 3063. The cost for joining the post is $30. Here's a link to the new member application form.
You should contact the post to join or transfer your current membership to Post 3063.
If you don't want to join the post, you may opt to sign up as a VFW member-at-large, which costs $45. As a member-at-large, you will enjoy all the benefits of membership, but you will not be able to participate in our local post elections.
Please consider joining our post if you live in our area. You can transfer from member-at-large status to a post at any time.
Membership Benefits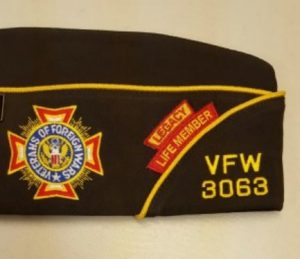 Camaraderie and access to the vast network of resources that comes with being part of the nation's largest group of combat veterans.
Assistance securing the benefits and compensation you've earned.
Discounts on numerous insurance, travel services, health care plans, computers and more.
Visit the National VFW website for more information regarding benefits.
Eligibility Requirements
Must be a US citizen.
Must be currently in the US military or have an honorable discharge.
Must have served overseas during a conflict for which you received an expeditionary medal, a campaign medal or ribbon, or imminent danger/hostile fire pay and/or
Received the SSBN Deterrent Patrol Insignia, the Combat Infantryman Badge (CIB), the Combat Medic Badge (CMB), the Combat Action Ribbon (CAR), the Combat Action Badge (CAB), the Air Force Combat Action Medal (AFCAM), or Air Force Expeditionary Service Ribbon (with Gold Border) and/or
Served 30 consecutive days duty in Korea or 60 days of non-consecutive duty in Korea and/or
Be currently deployed in an area that qualifies for VFW membership. Check here to see if your deployment qualifies.
Your DD-214 or other evidence of service in a war zone is required to join.
Please contact the office to join or transfer your current membership to Post 3063.