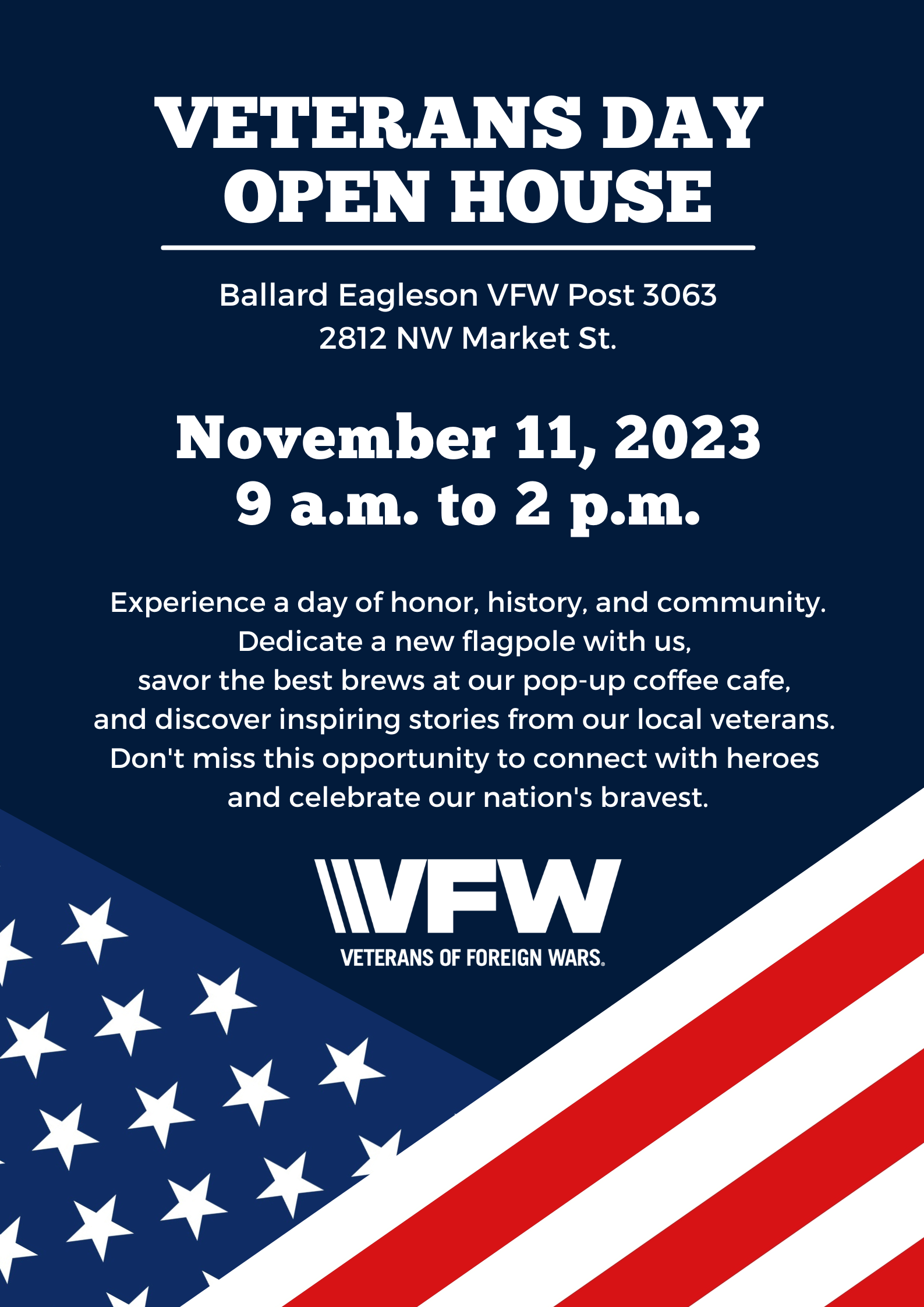 Experience a day of honor, history, and community. Dedicate a new flagpole with us, savor the best brews at our pop-up coffee, Emme Seattle, and discover inspiring stories from our local veterans. Don't miss this opportunity to connect with heroes and celebrate our nation's bravest.
Admission: FREE (See the Eventbrite link here.)
All are welcome!
Flagpole dedication starts promptly at 9 a.m.