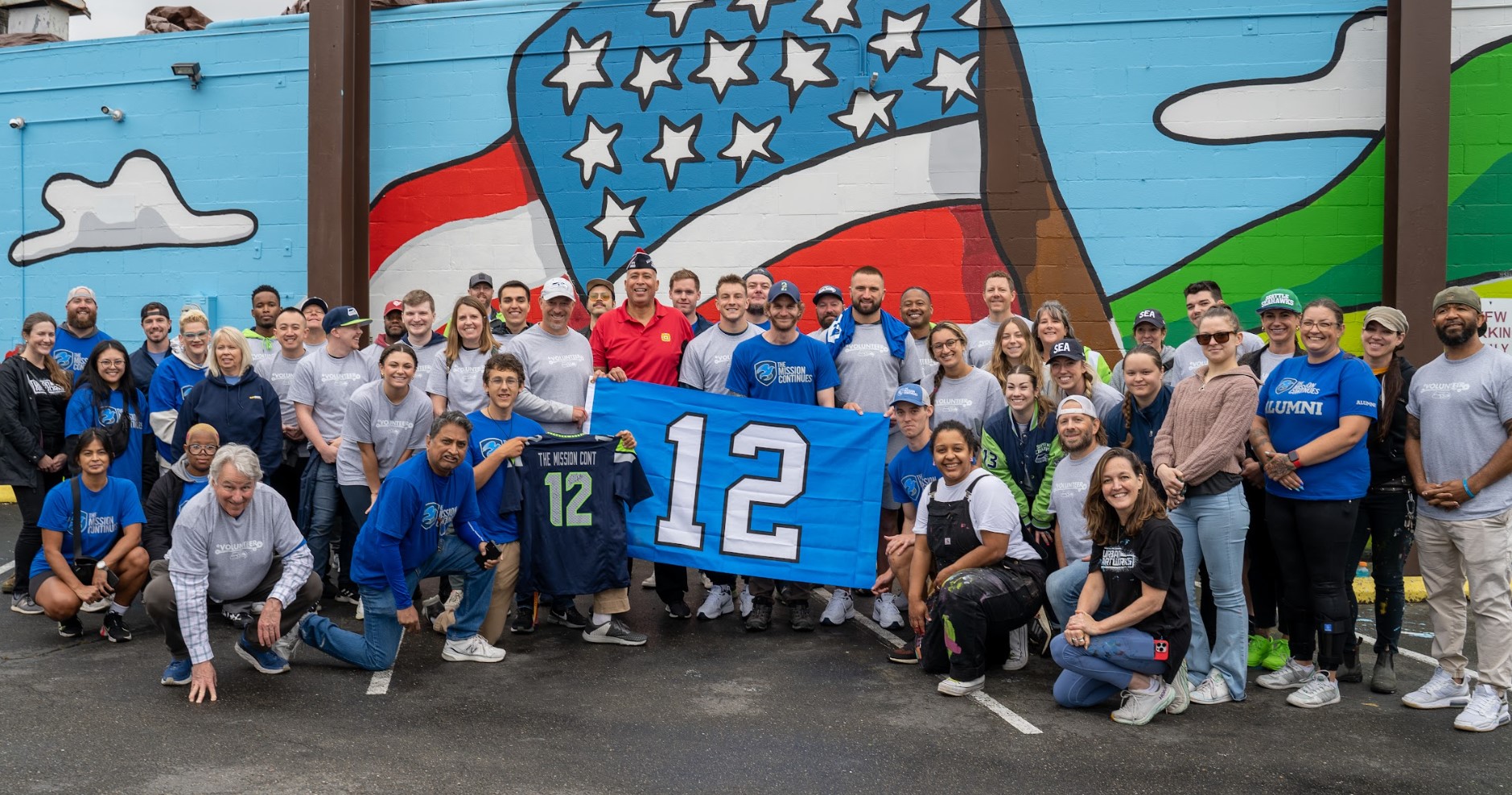 Shoutout to the Seattle Seahawks, Urban ArtWorks, and The Mission Continues!
We can't thank you enough for your incredible community service projects at our our post June 9. Your dedication, passion, and hard work will make a lasting impact on our community.
The Seattle Seahawks, your presence and support have lifted our spirits and reminded us of the power of teamwork both on and off the field. Your commitment to making a difference in the lives of veterans is truly inspiring. We are proud to have you as our hometown team!
Urban Artworks, your artistic talents have brought life and color to our VFW post. The murals you have created are a beautiful tribute to our veterans and their service. Your dedication to using art as a means of positive change is commendable.
The Mission Continues, your unwavering commitment to empowering veterans and strengthening communities is remarkable. Your volunteers have worked tirelessly to enhance our VFW post, ensuring it remains a welcoming place for our veterans and their families. Your service is truly invaluable.
To the incredible individuals from all three organizations, we are grateful for your time, energy, and effort. You have not only improved the physical space of our VFW post, but you have also uplifted our spirits and reminded us of the power of unity and service. Thank you for making a difference and for honoring our veterans.
Together, we can continue to build a stronger, more compassionate community. Let's keep inspiring each other and making positive change happen!