While in the U.S. Army Comrade Bill Griffith served in South Korea for the entire year of 1964 as a Crew Chief on a De Havilland U6A Beaver (pictured below).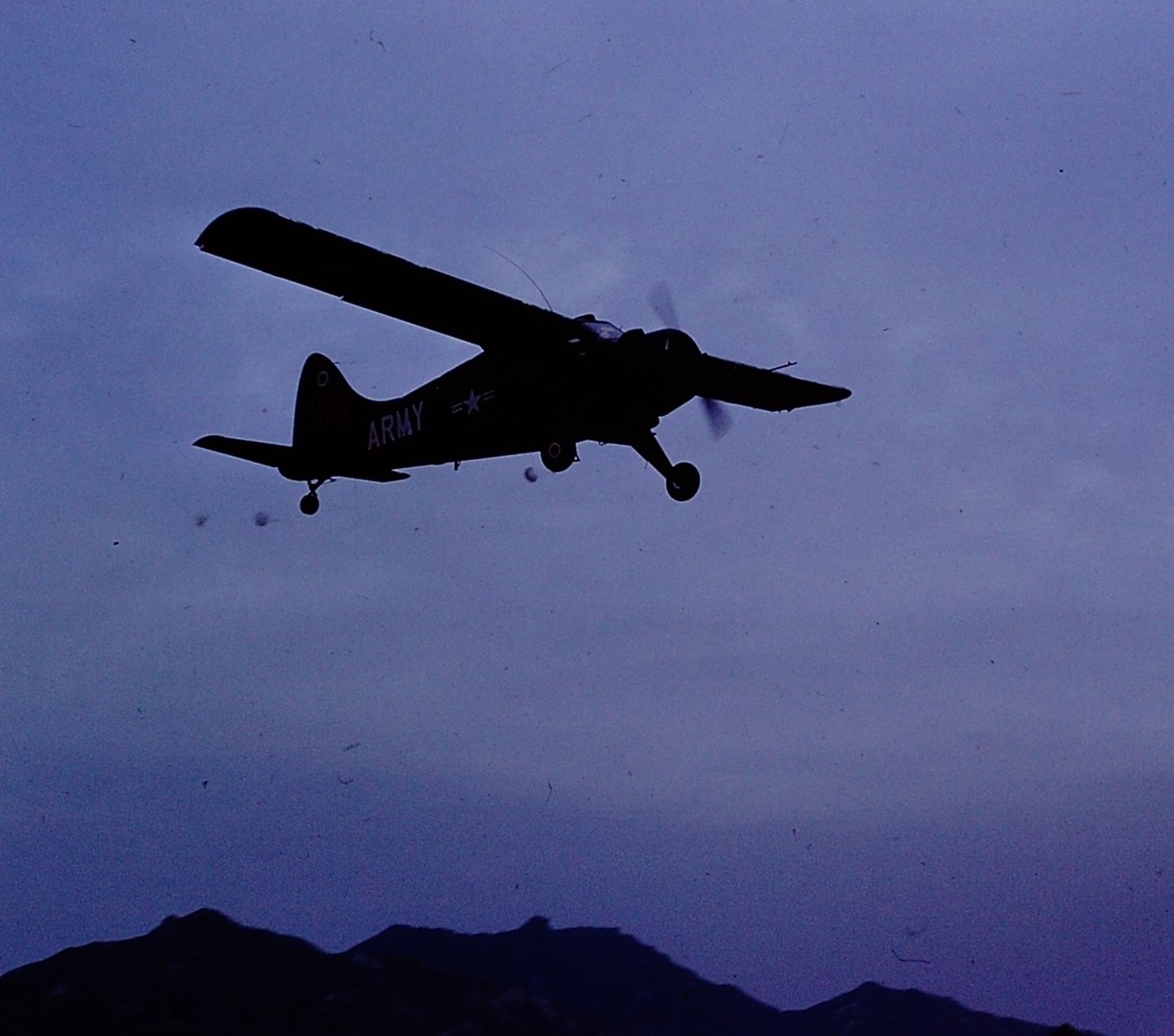 He said he did that most days, except for one day a week when he had to drive to Seoul and pick up steaks for officers from the only butcher who was inspected by the USDA.

He goes on:

The route was complicated and had to be memorized because the street signs were in Korean and their was no GPS. After a couple of training runs with the current driver who was rotating back to the states I was qualified and on my own. Each Tuesday morning I would have breakfast and then check out a jeep or if none was available I would use a Dodge Power wagon.

The picture of the Dodge Power wagon below was taken during my lunch break on this drive. I would wire cans of C rations to the exhaust manifold and when I got hungry I would pull over and eat a warm lunch. I would spend the entire day exploring Korea, my only concern was getting the steaks back to the Officers Club on time.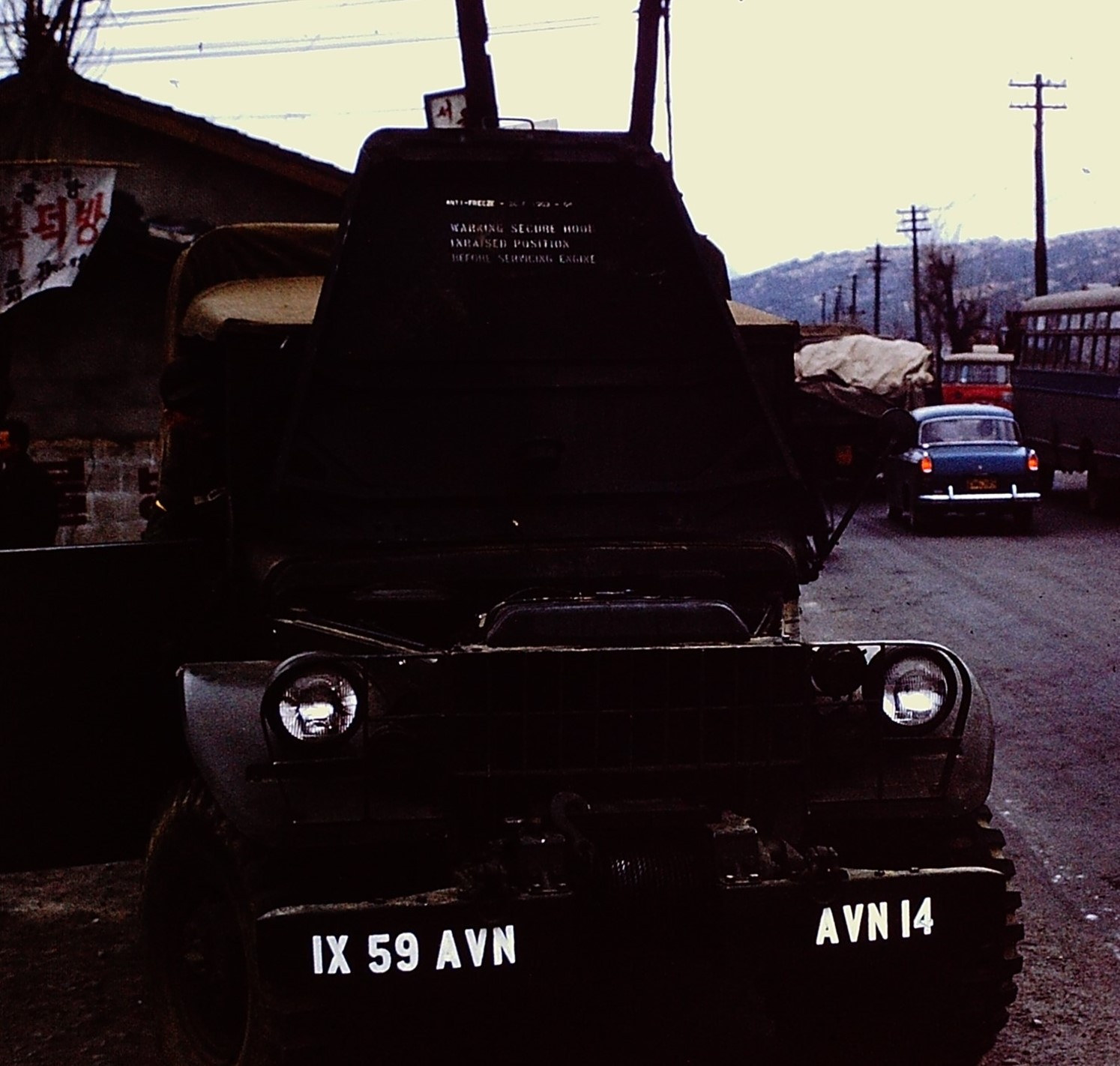 After Korea I was retrained as a Flight Operations Specialist and served at the Presidio of California Crissy Army Airfield in 1965-66. The arrow on the attached picture shows my office. I don't think that any window in the US Army had a better view than mine. In August of 1966 after three years in the Army I headed my red Fiat sports car north to Seattle.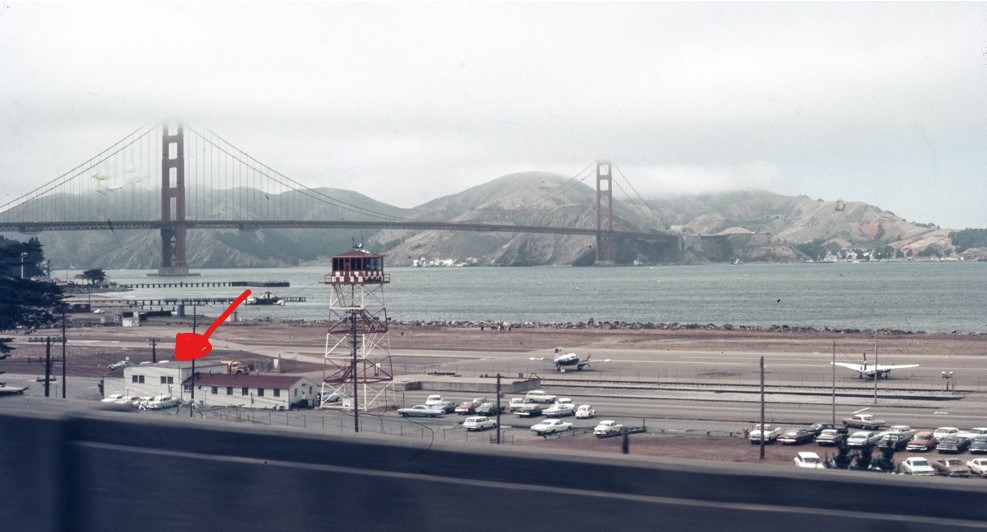 We'd love to see your photos too! Submit them to Aly or drop a copy off at the office.