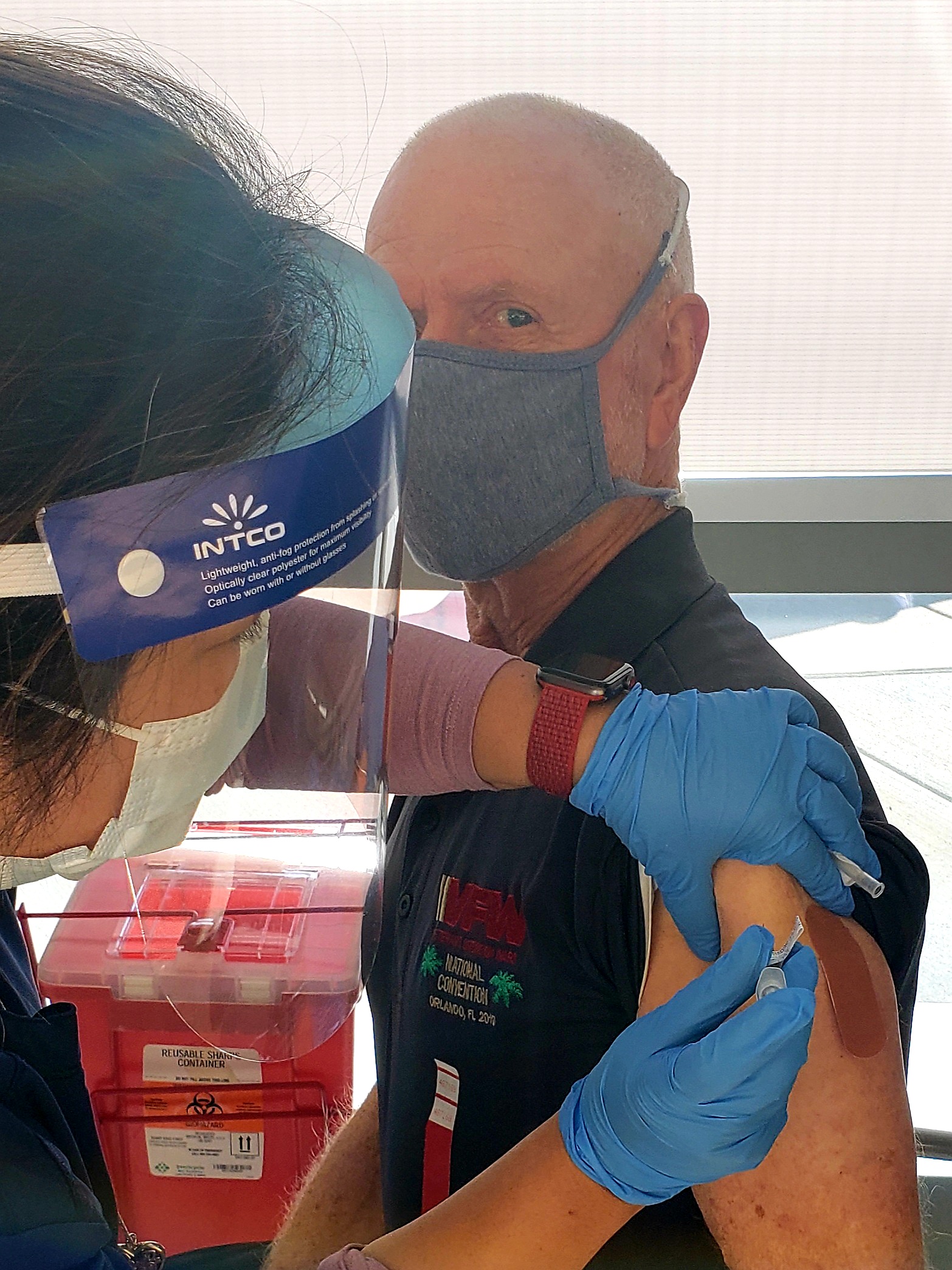 Vaccines are now available for eligible veterans at the VA (for more info go here). Quartermaster Harold Rodenberger received his vaccine and here's a write-up about his experience:

After we became eligible, I spent several days trying (and being disappointed) to get appointments for my wife and myself on the various sites handling vaccination appointments.  

Thursday afternoon I received an email from the VA saying that eligible veterans could call to schedule appointments. It also stated that the VA was proactively calling eligible veterans to schedule appointments. Knowing that at least two of our older members had received unsolicited VA calls and been scheduled for the vaccine, I thought about waiting, but decided to try calling. After spending 37 minutes on hold, I was connected to a helpful clerk who went through the COVID questions, then asked if I wanted to be vaccinated as soon as possible. I responded with a hearty "yes" and she scheduled me for noon yesterday (Friday).

Arriving about fifteen minutes early, I joined the socially distanced line, was tagged with a red ribbon indicating I had been screened, completed the paperwork, received shot number one, waited the required fifteen minutes, and was on my way. I felt relieved that I finally was on track to help defeat this virus by being immunized. Almost danced a jig as I followed the light at the end of the tunnel back to my car.

Now I'm back to trying to schedule a vaccination appointment for my wife. Still the same grind – check the sites to find all appointments taken, wait an hour, check again, ad nauseum.

For non-VA vaccine information, visit the Washington State Department of Health's website.