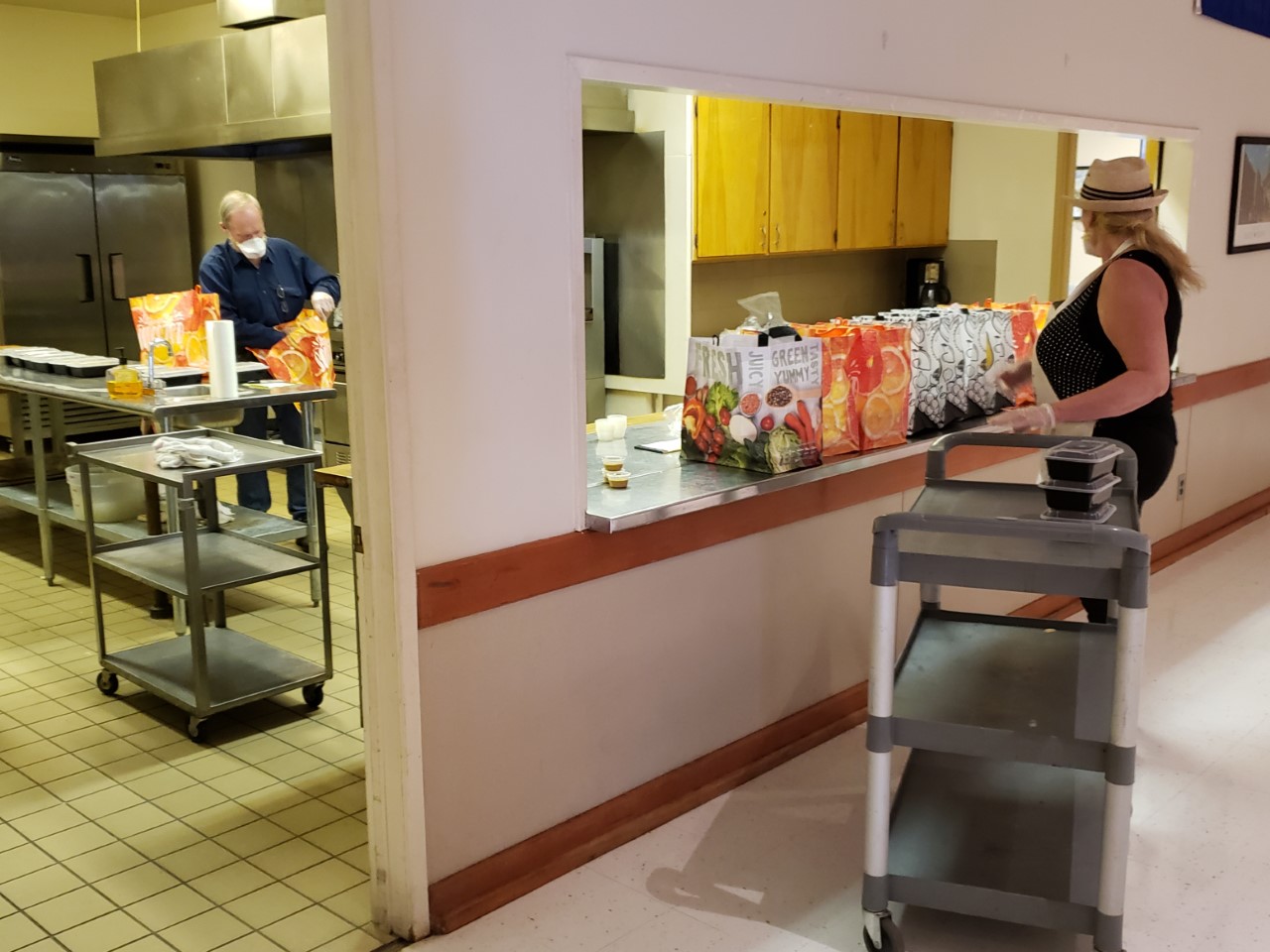 With the Governor's order to avoid gatherings and unnecessary movement, we decided to make a special effort to serve our regular third Thursday Social night dinner for take out. Chef Kay Seelig and husband, Russ, prepared a meal of sausage medallions with house-made mustard; smoked sockeye salmon, roasted potatoes and onions and roasted asparagus; with homemade cookies for dessert.
     Members came by and picked up about forty meals and Josh Edwards delivered six
more to people who couldn't make it to the hall. We were pleased with the number of people who participated and received many thanks for providing our members a break from home cooking. Looking forward, we plan to do another take out meal for the third Thursday social in May. We will ask members to make reservations again so we can prepare enough meals for everyone.