By Alyson Teeter
VFW Post 3063 hosted its Annual Spaghetti Fundraiser and Raffle Sept. 14, 2019. The annual tradition, which has been held at the post hall for a number of years, brought in $6,264.20: an increase of nearly $500 from 2018!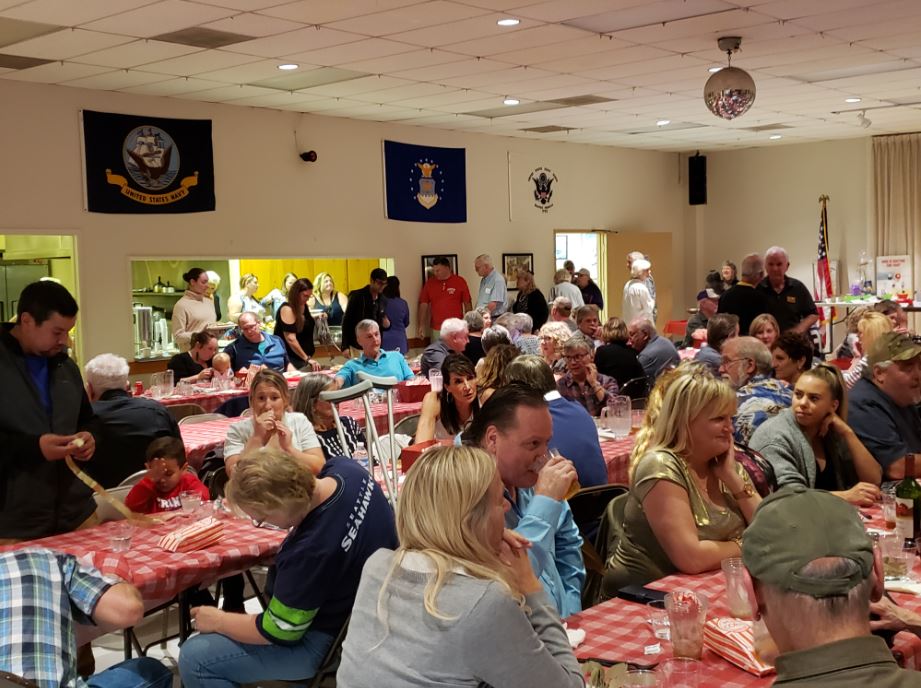 The net proceeds will be deposited in the Post Relief Fund, which benefits a variety of causes, from local veterans in need — including those at the Seattle VA hospital — to the VFW's National Home for Children.
As in past years, the hall was jam packed with comrades, family members, and friends due in large part to the Seelig family. Comrade Russ Seelig, Chef Kay Seelig, and their family performed a bulk of the work, from organizing the raffle to cooking the food. Their dedication was obvious by looking at the quality of raffle items, the large turnout, the taste of the food, and the comradery felt by all.
Thank you to all who volunteered and attended; please come again next year!