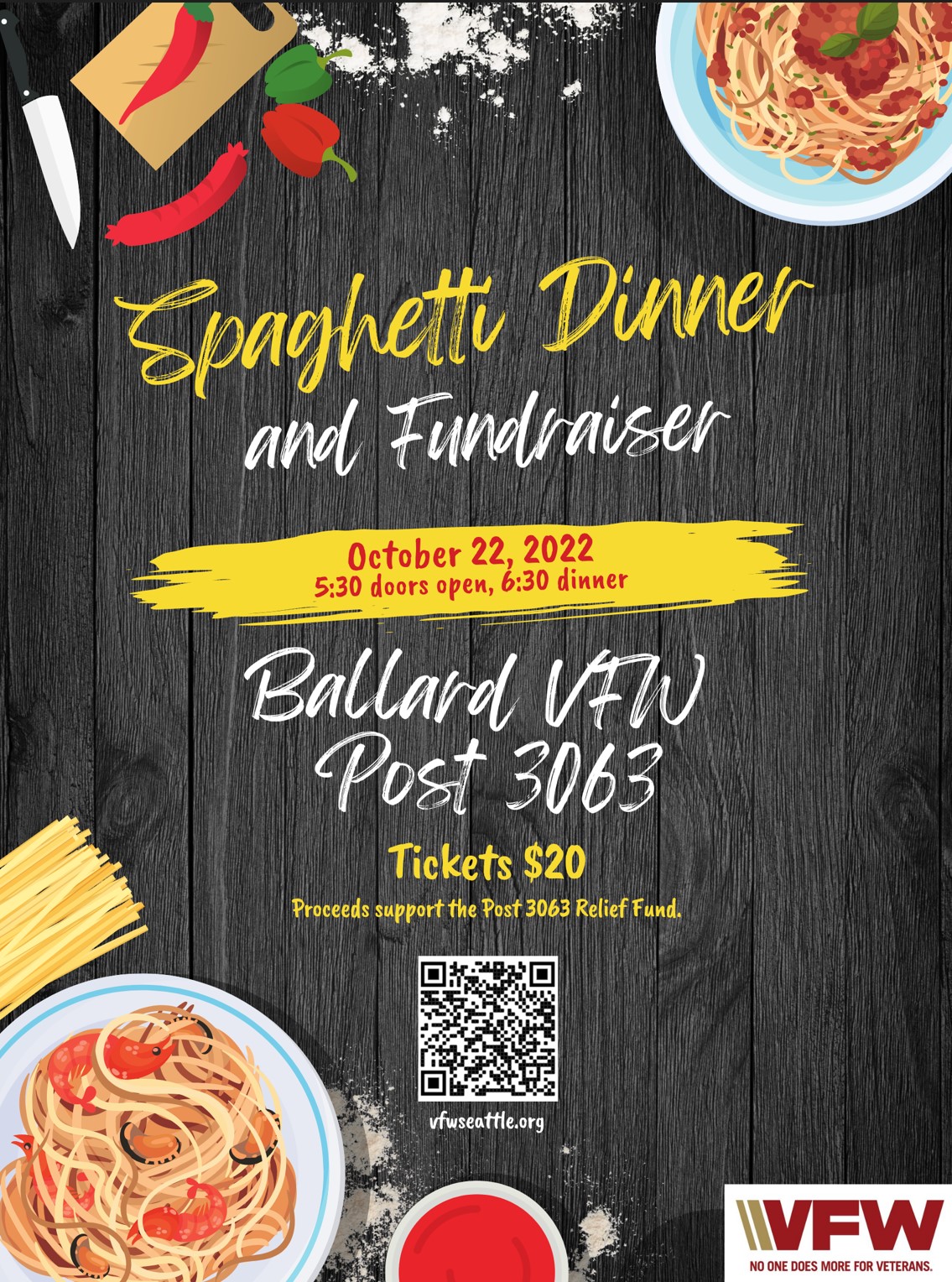 The post's annual Spaghetti Fundraiser is scheduled for Saturday, Oct. 22 starting at 5 pm. We plan to host a wonderful dinner, courtesy of Chef Kay and a raffle for select items. We're also hosting a Bidding Owl virtual auction for big ticket items.

As always, we are looking to make this event a huge success. And as always, we need some help. Here's how you can help ensure that we meet our fundraising goals:

1. Sell Tickets. We need to sell 200 tickets and all members should plan on selling between 5 and 10. You can pick up tickets at the post or have Jan mail them to you. You can also buy tickets on the BiddingOwl Auction site.

2. Get Raffle & Auction Prizes. You would be surprised by how many businesses are glad to support a good cause, so mention it to your favorite restaurant or bar. Do you belong to a museum? They may want to help too. Please put on your thinking cap and see if there is something you can do, make, donate, etc., that would make a prize that others would want. Personal services, hand-made crafts, fresh baked products, etc., come to mind. If you have high value auction items to contribute, please take a photo and upload to this Google Photos album along with a comment that includes the item description and fair market value.

3. Day-of help. We are also going to need kitchen, bar and raffle help the night of the event. If you would like to help, please let us know.

Contact Russ Seelig at 206-423-1150 or the post with questions, suggestions or to volunteer. Also, here's a handy guide for participating in the virtual auction.