By Alyson M. Teeter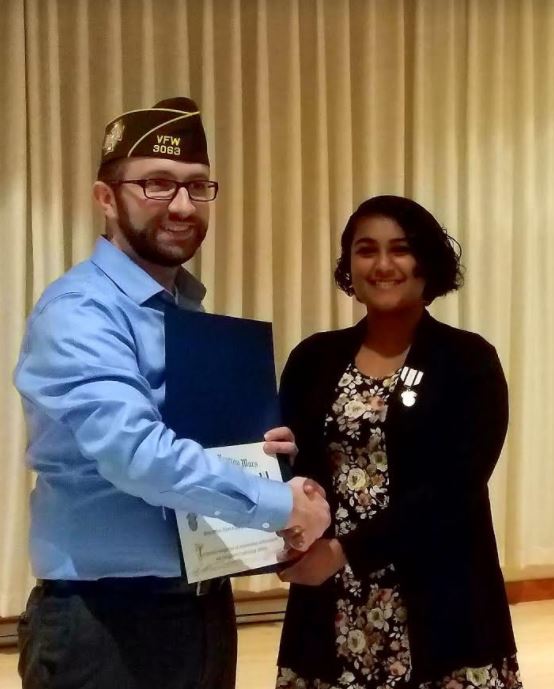 You may recognize Jessica Chacko's name: she's a high schooler who has volunteered with Post 3063 at the Seattle VA Medical Center and she represented Post 3063 at the district level for the Voice of Democracy Essay Contest, where she placed third. Jessica also serves as a petty officer third class with the U.S. Naval Sea Cadets Corps based out of Naval Station Everett.
As a way to recognize these efforts, the Naval Sea Cadet Corps and Post 3063 decided to award her with a VFW Sea Cadet Medal. The medal is granted for outstanding achievement and exceptional leadership ability. Post 3063 Sr. Vice Commander Pete Krawitz formally presented the medal to Jessica, with her family and friends in attendance, at the monthly post social April 20, 2017.
The post greatly appreciates Jessica's dedication to serving veterans. Thank you, Jessica!